VACATION ALERT:
I am taking some time off and with so many cats needing homes, its overwhelming. We just don't have enough available foster homes for so many and I have no one to cover for me to facilitate the intake, vet appts, travel etc., while I am away. At this time unfortunately we are unable to place any cats in foster homes. If you are looking to rehome your pet, we are counting on your help to do your part and assist with getting your pet adopted.
Our FB Group "Stratfordanimalcommunitysupportgroup" has many people looking to adopt cats, many people share posts and there has been many successful adoptions. Please feel free to post there with a detailed description, picture and adoption fee. You can also using my screening form on our website.
Thank you for understanding. Founder- Hearts4Paws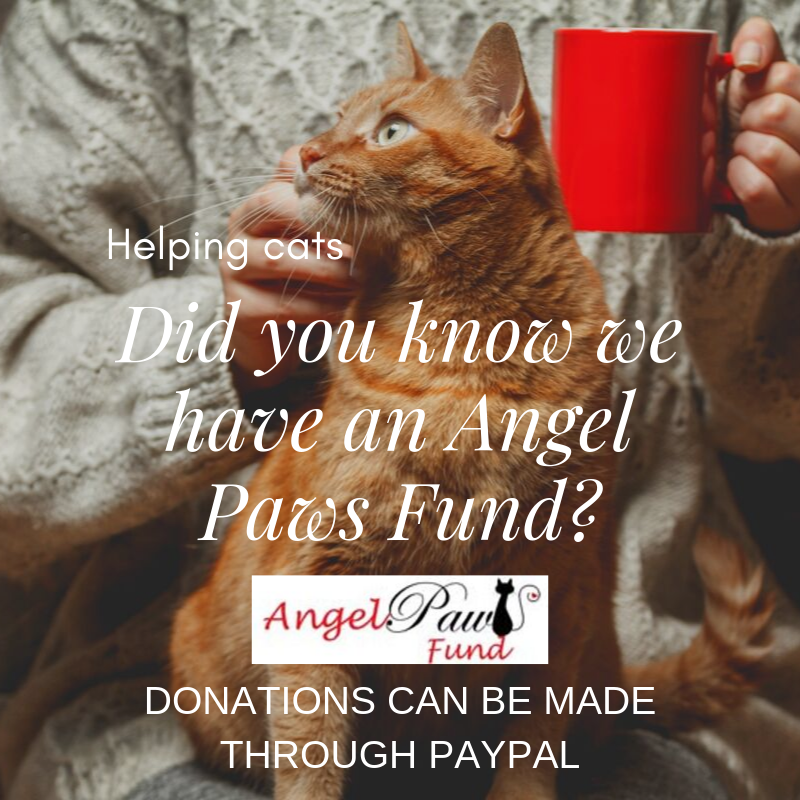 Why your donations are important to us:

We are a foster based rescue so we have no physical location or shelter. We rely on our partners to foster the cats until they are adopted to a loving home.
Most of the cats are Senior cats coming from homes where their owners have either passed away or are going into a long term care facility. Many are not up to date on vaccines, some have had no vet care for sometime and others have medical issues.
Through our Angel Paws Fund we are able to provide them with vet care, get them up to date on all their vaccines to get these fur babies into their forever homes. The rescue is primarily funded through Czartorynskyj Capital Inc. where a portion of the revenue is donated to the rescue. We also rely on donations from fellow animal lovers in our community in order for us to continue to help Senior cats.