non-profit rescue group based in Stratford Ontario. We are a network of volunteers that love animals.
HEARTS4PAWS
Donate Now

Ginger Snap!
Hello, I am Charlotte, a 1 year old ginger beauty with a small amount of sass!
I was a young, gentle and nurturing mom that had to grow up fast! I am quiet and laid back. I will come to you for some attention and lay near you but I am not fussy.
I get along with other cats but would be fine as an only cat too. I haven't been around human children and can frighten easily so maybe an adult only home would be best.
I will need time to warm up to life without my babies which means lots of sleep and trust building with my new parents as I need confidence but I am so excited for this! I come with all my up to date vaccines and spayed.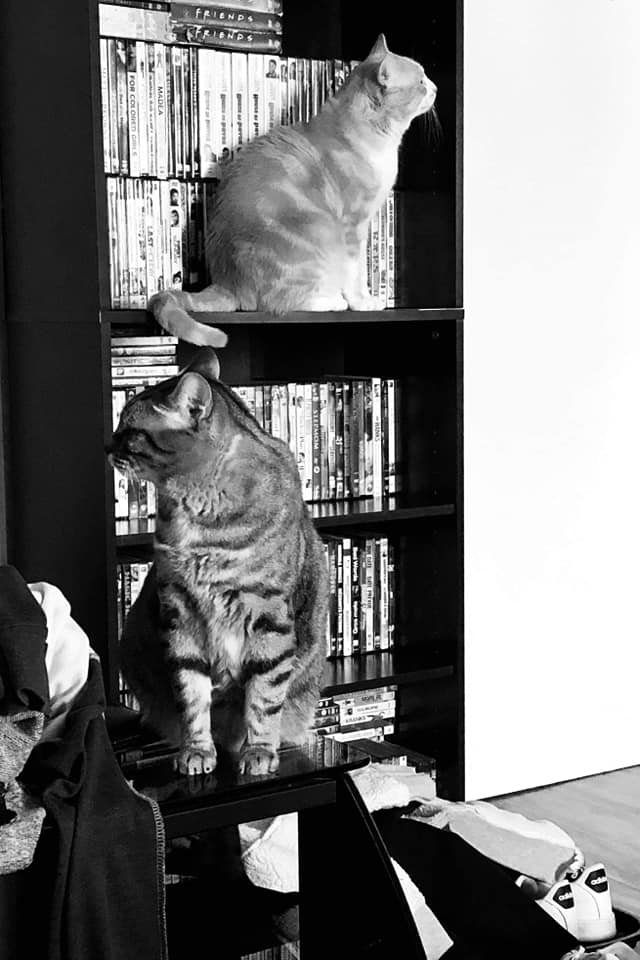 This cuddly pair Jack (4yrs) and Albey (3yrs) are available for adoption through Hearts4Paws Animal Rescue now.
They will be up to date on all vaccines and will be neutered before adoption on Feb 4th.
Jack and Albey used to live with a dog. These boys are very loving and affectionate, and can't wait to go to their forever home after their surgery on Feb 4th. If you have room for a little (maybe a little more than a little) extra love in your life please fill out our adoption form!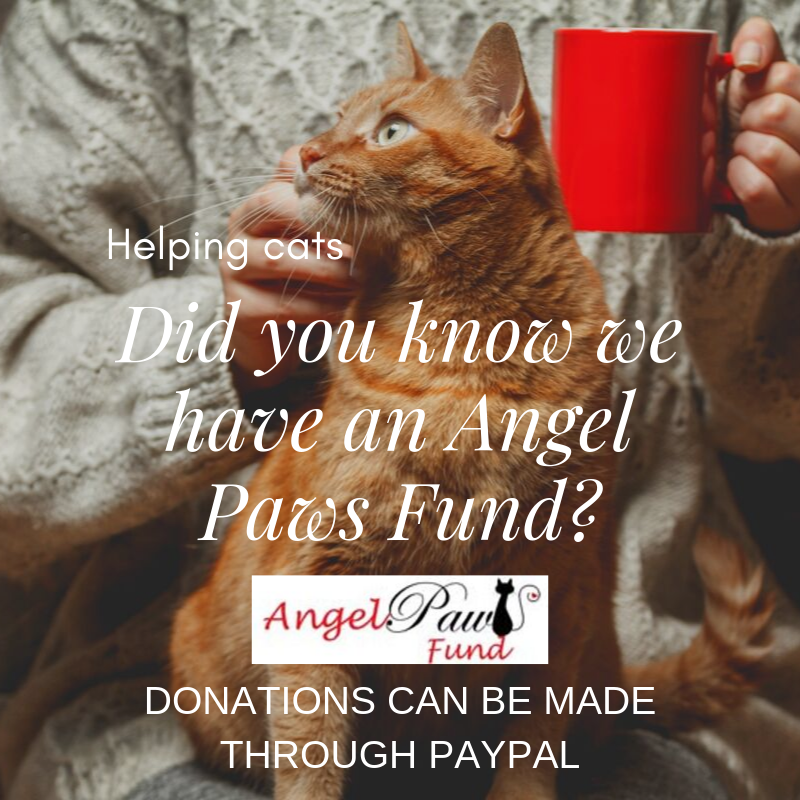 Why your donations are important to us:
Most of the cats that come into our care are Senior cats coming from homes where their owners have either passed away or are going into a long term care facility and cannot take their beloved cats. Many do not have up to date vaccines and some have had no vet care at all for a quite sometime.
Through our Angel Paws Fund we are able to provide them with vet care, get them up to date on all their vaccines to get these fur babies into their forever homes. We rely on donations from fellow animal lovers and generous donors in our community for their support so we can continue to help more cats. Every little bit helps. Thank you for your support.
Adoption Policy:
Adopting a pet is a lifetime commitment, so potential adoptive homes are screened carefully by our volunteers. We grow very attached to each cat that comes through our Rescue and want to see them go to forever homes. Its important that the cat's individual needs and personality fits with the lifestyle of the individual(s) or family that is adopting them.
If it turns out we feel its not the purr-fect match, with your permission we would share your application with other Rescues and Networks that have many other cats that are waiting for homes. When adopting a cat out on behalf of their owner(s), we try and follow their requested re-homing criteria. In some cases a home visit may be required.
Adoption Fees for adult cats are $125 each $110 each for two or more. This Includes: Neuter/Spay, Age Appropriate Vaccines, Parasite treatment/prevention (worms, fleas, ticks) and Veterinary exam.
An application is required with references as well as a meet and greet prior to adoption. An adoption contract is mandatory and must be filled out and signed prior to taking a cat home.
We are a non-profit group, 100% volunteer run. Our small adoption fee helps us to continue to help more pets that need homes.
Please note that Hearts4Paws has the right to deny adoption if we feel the situation is not suitable for the specific cat that is being adopted out.
Get Involved
CAT SOCIALIZING:
We are always looking for reliable volunteers to help with care and socialization for cats that come into our care.
FOSTERING:
We are always in need of loving fosters homes